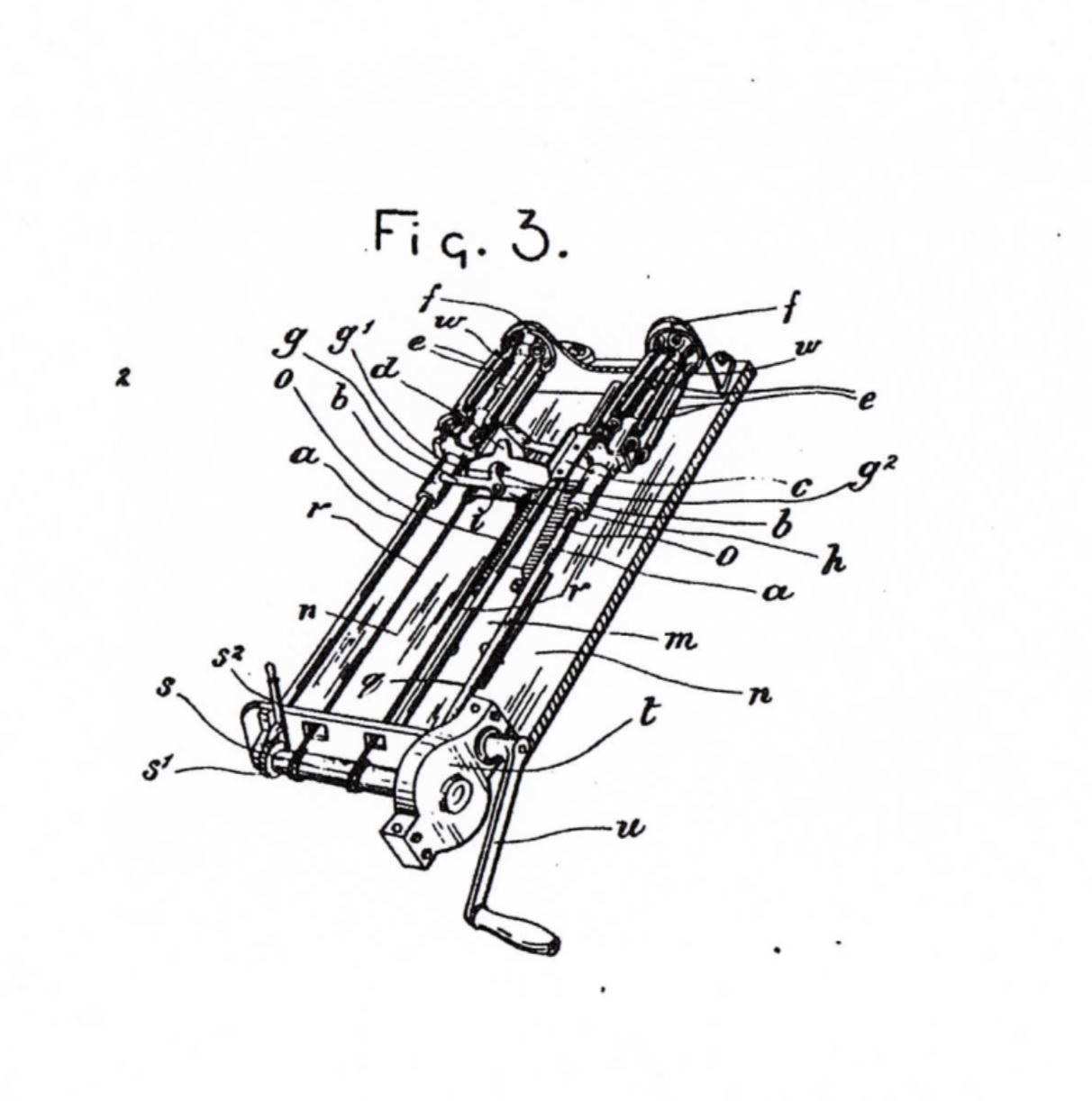 The outbreak of World War One severely disrupted the British gun trade as new orders virtually ceased and all the firms transferred the bulk of their work force skills to some type of war production.
Boss were no exception to this; in 1914 there were 46 gunmakers on the books yet just over a year later exactly half of that number remained as many had joined up or been put on to other war work.
The scale of World War One was such that virtually every firm in the country had to contribute to the war effort. Boss with their specialised skills were contracted to produce cocking pieces for the military Lee Enfield rifle. They built nothing else supplying cocking pieces in their thousands, around 19 Boss gunmakers churning them out at the rate of a thousand per week, thereby creating a little bit of Boss in a great many Lee Enfields.
Not only did many gun firms contribute like this to the war effort, several also used their fertile imagination to come up with ingenious inventions to aid victory. Holland & Holland developed the Aero Gun, a 12 bore shotgun firing a string of shot linked together to be fired at very close range from an aircraft at a Zeppelin, to tear the fabric and release the hydrogen. Purdey developed a detachable muzzle clip to prevent ingress of mud into the standard Lee Enfield rifle.
Boss were just as belligerent. John Robertson, the owner of Boss at the time and the inventor of the Boss single trigger and O/U gun applied his talents and designed and patented a Boss grenade thrower in 1915. By this time the war had deteriorated into close range static trench warfare. In the early years of the war grenades were rather primitive devices, whereby a fuse was lit and the bomb thrown by hand.
The Robertson grenade thrower was a more sophisticated device to propel such a grenade far further than could be thrown by hand. The bomb was fitted on a carrier driven by two rubber elastic bands. A ratchet handle pulled the carrier back under the tension of the rubber bands. The bomb was lit, the trigger pulled and the bomb propelled a given distance. Calibrations were included in the mechanism to enable the bomb to be thrown a precise distance.
The grenade thrower was demonstrated to The Field magazine on the 13th March 1915 and they concluded "More may not be said other than to congratulate the veteran inventor on having found seasonable employment for his versatile faculties".
Would you light a grenade and rely on elastic bands to propel it!