Actioner
Our gun and rifle actions are handcrafted within our London gun factory to form one seamless flowing line of metal between action and barrels, and action to stock. These smooth contours led Boss & Co to be known as 'the racehorse of best guns' due to their sleek, elegant lines.
The Boss & Co side by side action was first created in the early 1800s and our famous, and much copied, over and under was patented in 1909. Boss & Co also created the first round body in 1893. Today, our gunmakers continue to shape these actions as our founders did centuries ago.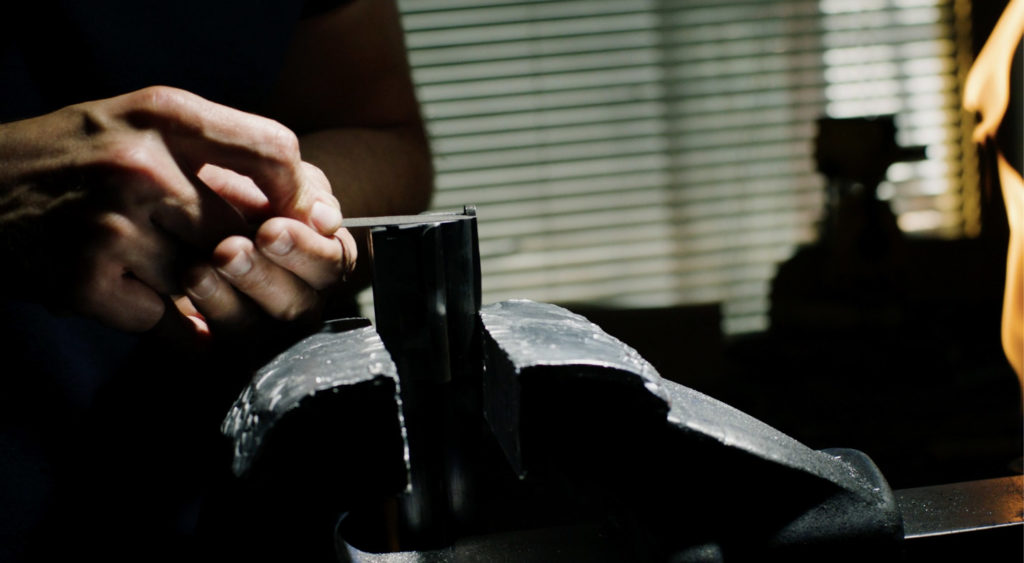 Actions are crafted to the exact specifications of the customer who can then add bespoke detail to suit their desires, including long bead, short bead, single or double bead, high or low bead or no bead at all. In total Boss & Co offers nine shapes of action, whereas many other gunmakers offer just two or three.
Our actioners' only tools are a hammer, a chisel and a file, and they measure by hand and eye alone. This process takes weeks to complete, but the finished product is beyond comparison and offers a shape and form that appears impossible to have been created by hand.
Single Trigger
Innovation has always been one of the hallmarks of Boss & Co. Heralded as the last invention of importance in the world of sporting guns, Boss & Co presented and patented the first single trigger in 1893.
Today we continue to make and fit that same mechanism, handcrafting the minute and intricate internal parts by hand as our forefathers did over 120 years ago.
Such is the complexity of its internal mechanisms, the Boss & Co single trigger has proven to be extremely difficult to replicate, the exact workings known by only a few experienced gunmakers who have mastered the mind of its inventor.
Today many guns and rifles operate with a single trigger mechanism, but only Boss & Co offers the original and what is universally regarded as being the best and most reliable.