The '1812 Edition' family of guns was introduced by current Boss' current Owner, Arthur DeMoulas and his team of talented craftsmen, bringing world-first innovations into the gunmaking industry. Created in the spirit of one-time Boss custodian, John Robertson, who revolutionized gunmaking time and time again with new inventions, the '1812 Edition' family is comprised of the world's first ambidextrous side-lever shotguns.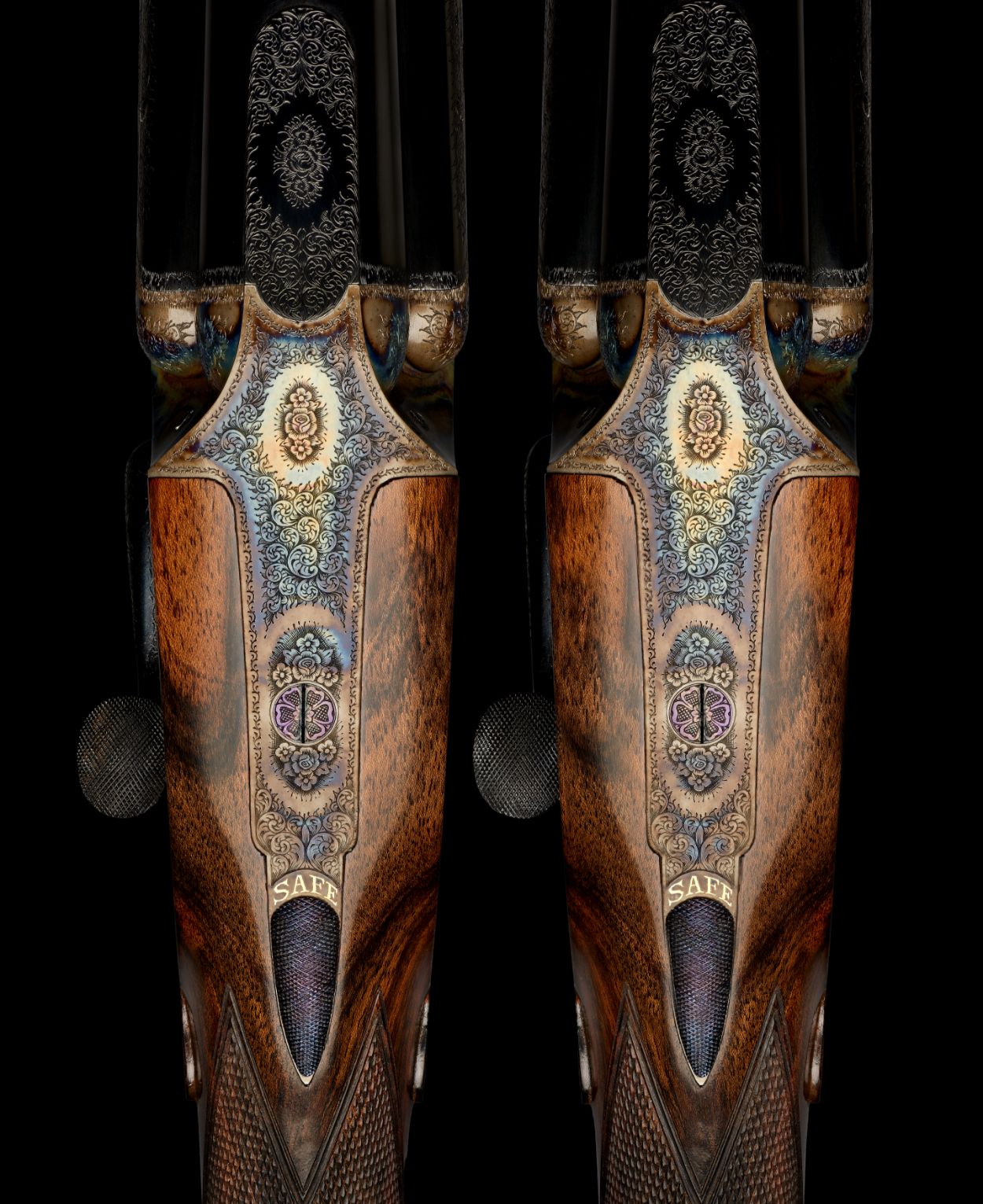 Truly Multi-Generational
The '1812 Edition' ambidextrous guns are built by hand, beginning with a purpose-built action, supplied with two intricately shaped individual side levers that can be attached to either the left or the right-hand side of the gun. Ingeniously, that means it can be adapted for either left or right-handed shooters in a way no gun has ever been before, making them truly multi-generational.
From parent to child to grandchild, no matter if they're left or right-handed, an '1812 Edition' gun can endure through a bloodline without the need for further craftsmanship or additional engraving – even if the gun's original engraver or actioner has retired or passed on.