Stocker
Boss & Co selects the finest exhibition-grade Turkish walnut from the best suppliers to complement the quality of our gun components. Our clients are encouraged to select their preferred blank, under the guidance of our stockers.
Every Boss & Co customer is precisely measured prior to the creation of their gun or rifle, to ensure comfort and a perfect fit in the field. Accurate stock measurements will naturally minimise the effects of recoil and will assist with reaching the point of aim while providing increased comfort for the face, wrists and hands.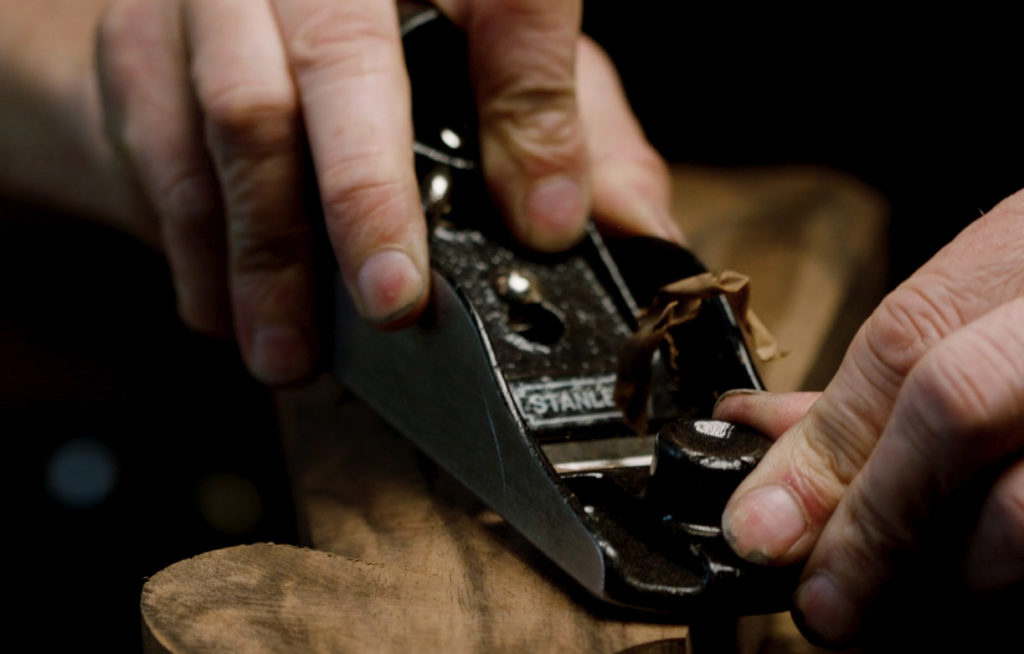 Stock shape is carved using traditional tools, files and draw knives to supplied measurements and to suit the bore of the finished gun. A high level of skill is required when stocking a Boss & Co forend due to it being much sleeker and more slender than other brands of gun.
At the request of the customer, the stocker can create a straight grip, a Boss & Co pistol grip or a capped pistol grip in addition to heel and toe plates and pads.
Finally, the stocker creates a harmonious meeting of metal and wood with perfect symmetry and jointing that is imperceptible. The beauty of the stock comes alive due to the natural colouring, grain, figuring and finishing of the wood.