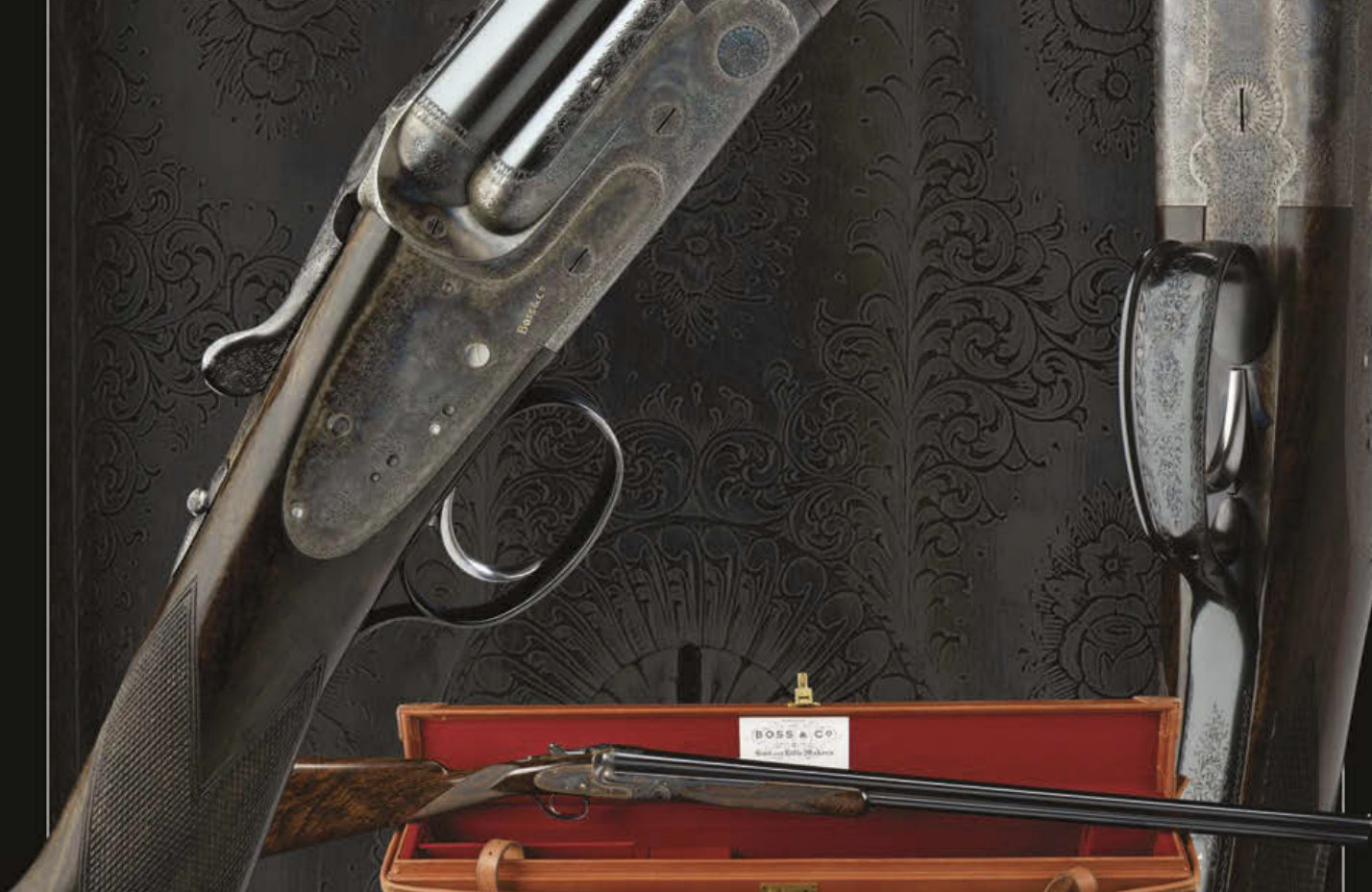 Auctions are generally pretty subdued places apart from the auctioneer guiding the bids, clerks manning the telephones and internet, along with a constant gentle whisper of conversation and a bit of movement now and then.
However, this can all change if a special lot comes up, particularly if a bidding war develops, when the auction room can go deathly quiet with anticipation. This is what happened in the November sale at Holts Auctioneers in Norfolk when lot 1675 came up, a stunning virtually new 20 bore Boss over and under. This gun. No. 10327 was built in 2011 and was in new condition exhibiting little sign of use. It was a very elegant gun with rounded bar action, classic Sumner style Boss scroll engraving, 30" barrels and in its lightweight motor case.
The Boss over and under, first introduced in 1909, is regarded as the most handsome over and under of all and since that date a mere 500 or so have been built. Out of this 500 only a very small number have been 20 bores and this combination of Boss O/U and 20 bore meant that this gun was bound to create a lot of interest.
The gun, estimated at £85,000 – £95,000, came up as lot 1675 and immediately all hearts beat a little faster with anticipation. The auctioneer asked for an opening bid suggesting the lower end, £85,000. Almost imperceptibly a client in the auction room itself raised his hand slightly. The first bid had been thrown and the gentle hum of the auction room immediately evaporated – all conversation ceased and all movement became statuesque. For what seemed an age no other bid was put forward and it appeared that this client would scoop the gun for its bottom estimate.
Then one of the auction clerks rose to his feet and raised his hand – another bidder was on the telephone.
Two clients were after this Boss O/U and it soon became obvious that both were determined to win the gun. The bidding was brisque with the client in the room raising his hand and the telephone clerk immediately competing with a higher bid. The bidding soon reached £100,000.
The auction room was completely silent, not a whisper or even a cough. When the gun reached £100,000 the bidding went up in increments of £5000. The bidding contest continued and all in the room waited intently, all guessing when it would stop. The telephone bidder reached £130,000, the client in the room looked dejected and shook his head. Going once, going twice, all done and then the gavel fell. The room broke into rapturous applause with much hand clapping as such a high price had been achieved. Then the mathematicians in the room did their sums; with commission the final price would be around £158,000.